COMMUNITY
Join the zero waste movement, we are better together! Follow our instagram for the latest on what we are doing and where we will be next as well as resources for reducing your own household waste. Be sure to check back for special events and workshops!
ALKALIGN LOS ALTOS
249 1st Street, Los Altos.
Stop by during our open hours:
Tuesday - 9am - 1pm
Thursday - 9am - 1pm
Friday - 9am  - 1pm, 3pm - 7:30pm
Saturday - 10am - 2pm
STATE STREET MARKET
170 State Street, Los Altos.
Come see us at the Farmer's Market:
Thursdays 4pm - 8pm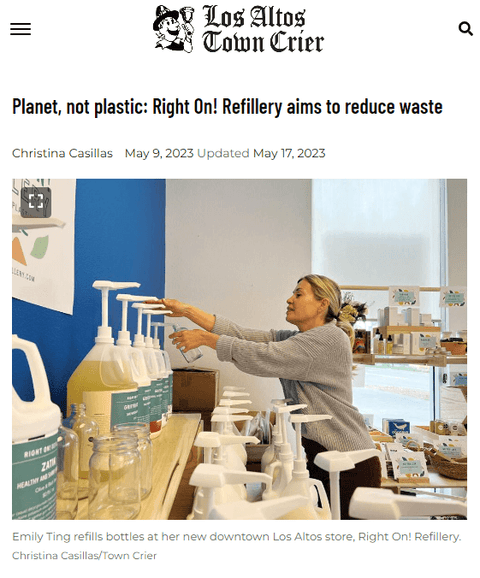 Featured
Los Altos Town Crier
"Planet, not plastic: Right On! Refillery aims to reduce waste"